Recent Articles
In the past month, Citizen Matters raised a little over 2.31 lakh. This was made possible by five people, who we are so pleased to have collaborated with. Here's our thank you note to them.
Still contemplating why you should contribute to Citizen Matters? These reasons should help you decide.
We're thrilled to announce that we now have an edition of Citizen Matters, just for Chennai. Check it out for all the news and analysis of what's happening in Chennai!
Thejesh GN, Shilpi Sahu, Jothi Padmanabhan, Kalyan Devi, Raghu Kashyap - what's common between these folks? They are running the TCS World 10K to raise funds for Citizen Matters.
Kalyan Devi, a waste segregation proponent and home composter is raising funds at the TCS 10 K for more stories on waste and waste management. Here's why you should support his campaign.
Bengaluru has a planning committee now, but is it enough to plan only BDA level, when the boundaries of the city are growing much beyond BDA level? Here's an analysis on why we need Metropolitan Planning Committee (MPC) at Bengaluru Metropolitan Regional Development Authority scale.
What is BMTC's new Intelligent Transport System all about? How many hoardings are there in Bengaluru and is BBMP collecting the revenues due? How is it commuting by work on Namma Metro? Why is rainwater harvesting important? All this and more in this week's edition of Bengaluru This Week.
Looking to raise funds to support a specific cause in your neighbourhood? You can do so by participating in the Nandi Hillathon and help restore Nandi Hills too!
After a long delay, the BMTC has finally launched the Intelligent Transport System (ITS) to help the commuters. Here is all you should know about the ITS.
It's that time of the year when the city will receive rains. Roads will flood while lakes will remain parched. Can we catch the rain and send it to lakes?
Bangalore is hot, dry, dusty. We're heating it up more, with all the gadgets and appliances we use. It's local heating—not global warming. This is the story of climate change in Bengaluru!
There is hardly any cinema industry or theatres existing in some of the Northeastern states of India today. This is shocking because the seeds of cinema were sown in Assam way back in 1935. Shoma Chatterji writes about the challenges faced and efforts being made in these states to encourage and support film making.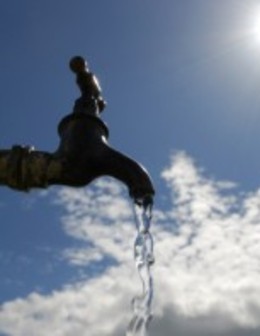 Last month, the Bombay High Court passed an order to shift IPL matches scheduled for the month of May out of the state of Maharashtra. The court cited an acute water shortage in some parts of the state for its decision. From PRS Legislative Research, answers to some basic questions about ground water and its depletion in our country.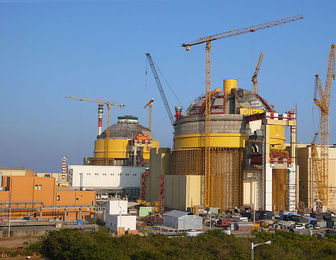 The 30th and 5th anniversaries this year of the Chernobyl and Fukushima nuclear power plant accidents respectively are the right occasions to examine India's record in this sector, writes Darryl D'Monte.
A mega Indian Army exercise aimed at sharpening Army's deep strike capabilities in enemy territory concluded last month in Rajasthan. Firdaus Ahmed analyses why having the strike capabilities in this nuclear age might be a mixed blessing.
In this edition, we remember the Chernobyl nuclear disaster that took place 30 years ago and what we need to learn from it. We also look into how some brave women in Gujarat are fighting to save their village from becoming a dump yard, how a group of local men in Maharashtra have become champions of women's rights and equality, and much more.
The 30th anniversary on April 26 of the catastrophic accident at the nuclear power station in Chernobyl, which is now part of an independent Ukraine, has gone unnoticed in the Indian media. One can ignore the lessons – as well as those of the Fukushima plant, the fifth anniversary of which also falls this year – only at our peril, given the huge investments India is making in this energy sector, writes Darryl D'Monte.