Recent Articles
In the past month, Citizen Matters raised a little over 2.31 lakh. This was made possible by five people, who we are so pleased to have collaborated with. Here's our thank you note to them.
Still contemplating why you should contribute to Citizen Matters? These reasons should help you decide.
We're thrilled to announce that we now have an edition of Citizen Matters, just for Chennai. Check it out for all the news and analysis of what's happening in Chennai!
Thejesh GN, Shilpi Sahu, Jothi Padmanabhan, Kalyan Devi, Raghu Kashyap - what's common between these folks? They are running the TCS World 10K to raise funds for Citizen Matters.
Kalyan Devi, a waste segregation proponent and home composter is raising funds at the TCS 10 K for more stories on waste and waste management. Here's why you should support his campaign.
What do you do when you see broken footpaths? Here are some tips.
Citizens, architects and urban experts have criticised this project. The ambitious steel flyover project is on hold for now.
The plight of workers working in garbage collection is miserable. Fed up with broken system, BBMP is mulling a change in the garbage collection and transportation system.
When the city of Bengaluru has set its eyes on 'Smart City' tag, smart and people-friendly officials should be allowed to continue.
IAS officials get transferred every now and then. But it's different this time—people are rallying behind an officer, Subodh Yadav, who was working on setting right garbage problem in Bengaluru.
While everyone believed Bengaluru was out of the smart city race, the city has got a chance to vie for the tag by proposing area-based development. Citizen feedback has been solicited for the project.
The tremendous rage against Pehlaj Nihalani around the Udta Punjab (2016) issue finally resolved by the High Courts with minor cuts gives a reason to take a retrospective look into some memorable deletions and suggestions by the Central Board of Film Certification (CBFC) much before Pahlaj Nihalani entered the frame, says Shoma Chatterji.
It has been more than nine months since a political crisis has snowballed into a battle between the tribals and the non-tribals of Manipur creating sharp divisions. Ramesh Menon surveys the fragile situation.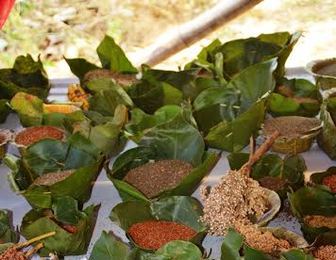 The Biological Diversity Act, 2002 states that before using any Indian biological material for commercial or R&D purposes, a wider public consultation is needed via the local Biodiversity Management Committees (BMCs). Now, the National Biodiversity Authority is considering dispensing with BMC consultation. Kanchi Kohli and Shalini Bhutani question the logic behind this change.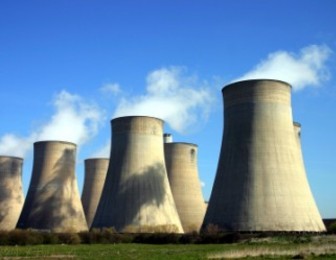 This summer, stories of the impacts of drought and water scarcity have been coming up with a saddening regularity. These stories mostly highlight the conditions of farmers, cattle and increasingly, problems of domestic water supplies in villages, towns and cities. However, what is often not reported is the situation with industries, particularly the coal based thermal power plants, reports Shripad Dharmadhikary.
In this edition, we look into the great dangers posed by nuclear power and plants, the importance given to building highways compare to other types of infrastructure development, the alarming rate at which our groundwater is depleting, the struggle in supporting film-making in the northeastern states, and more.
Why does the government continue with its blind focus on highways and expressways when infrastructure for water supply, waste management and mass transit system is in desperate need of attention? Kannan Kasturi criticises the government's prioritization and says there is more to public infrastructure than just highways and expressways.